Top Tips for Maximizing the Value of Your Used Car Warranty in McAllen, TX
Posted Monday, Sep 11, 2023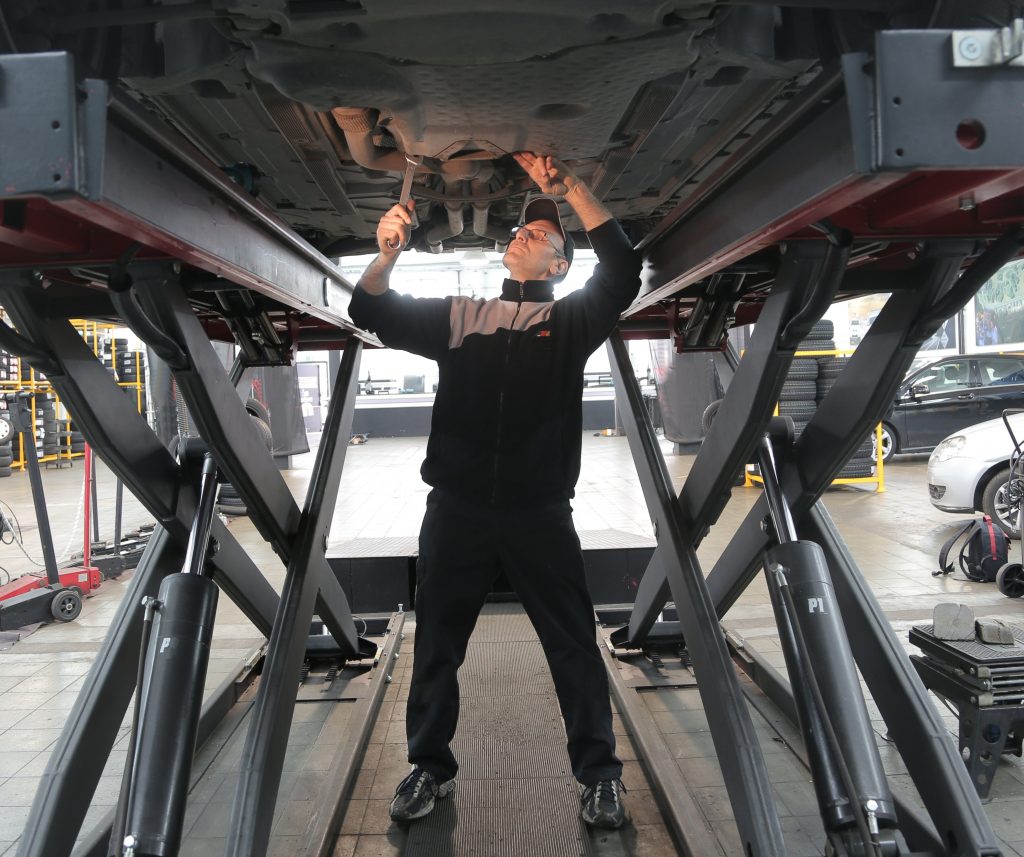 If you're considering purchasing a vehicle in McAllen, TX, you're in the right place. 
We'll discuss key factors including understanding your coverage options, timing your vehicle repairs, finding certified service centers, and negotiating with dealers like Trevino's Auto Mart to get the best warranty packages.
Understanding Your Coverage Options: Know What's Covered and What's Not
Understanding your used car warranty is crucial. With 40% of American motorists not setting aside funds for unexpected repairs, it's no wonder many turn to warranties for peace of mind. Most McAllen car warranties offer basic coverage for engine and transmission repairs. 
However, many people don't realize that not all components are covered. For instance, Trevino's Auto Mart offers comprehensive warranty options that include the electrical system, air conditioning, and even roadside assistance. When you're choosing a package, always read the fine print and ask for explanations on exclusions and inclusions.
Also, don't forget to inquire about deductibles. The lower the deductible, the less you pay out of pocket for repairs. Knowing your coverage options can save you from paying for unnecessary services, and ensure you utilize your used car warranty to its fullest.
Timing Your Vehicle Repairs: The Secret to Maximizing Value
Timing your vehicle repairs appropriately can be a great way to make the most out of your used car warranty. 
A common mistake is postponing minor repairs, thinking they can wait. This often leads to compounded issues, which might not be fully covered by your warranty later on. Proactive maintenance, as opposed to reactive repairs, ensures your car stays in peak condition while potentially saving you from costly future expenditures.
You also want to keep track of your warranty expiration date. Ensure to schedule any pending repairs before this date. It's smart to combine multiple minor repairs into a single service appointment close to the end of your warranty period. This way, you get maximum coverage without stretching your pocket.
Finding Certified Service Centers: Why Sticking to Authorized Dealers Matters
Going to any service center might void your McAllen car warranty. That's why it's essential to stick to certified service centers. An authorized service center like Trevino's Auto Mart ensures all repairs are up to code and will not affect your warranty's validity. 
Certified mechanics use brand-specific tools and parts that won't compromise your vehicle's integrity. Also, certified service centers often provide additional services such as loaner vehicles and shuttle services, making your life easier when your car is in the shop.
Negotiating the Best Warranty Package: Tips for Working With Dealers
Before signing any papers, negotiate the terms of your used car warranty with the dealer. A study by the Consumer Federation of America reveals that dealers mark up warranty prices by as much as 300%. Don't be shy about asking for a better deal. 
At Trevino's Auto Mart, we value transparency and are willing to work with you to find a package that meets your needs. Consider variables like the length of coverage, what is included, and payment options. Armed with proper research and negotiating skills, you can walk away with a comprehensive and cost-effective warranty package.
Summing Up the Secrets to Maximizing Your Used Car Warranty
From understanding your coverage options to timing your vehicle repairs, sticking to certified service centers, and negotiating with dealers, maximizing the value of your McAllen car warranty is both an art and a science. Being proactive, informed, and strategic can save you from headaches and unexpected costs down the line. 
If you're in the market for a reliable used vehicle with a comprehensive warranty, come down to Trevino's Auto Mart in McAllen, TX. Our team of experts is here to guide you through the process and ensure you make a choice that you'll be happy with for years to come.